Also, a garden update for the mountain of hedge roses are abloom and we also have...TADA...a video garden tour of Serendipity Shore!
Pic of the Day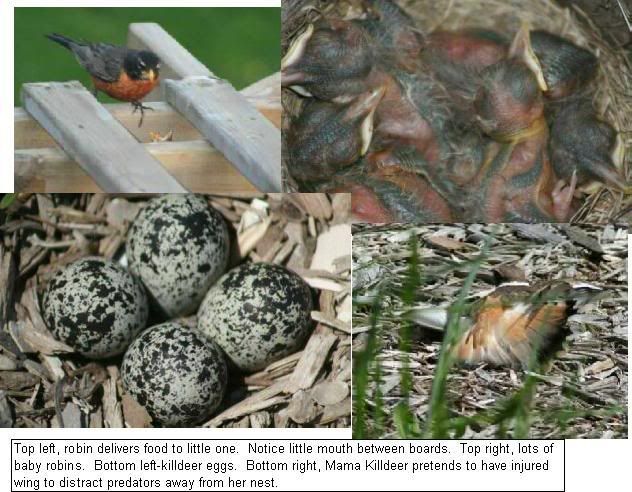 ---
Quote of the Day


Classic Quotes by Ralph Waldo Emerson (1803-1882) U.S. writer

A beautiful form is better than a beautiful face; it gives a higher pleasure than statues or pictures; it is the finest of the fine arts.
---------------
A chief event of life is the day in which we have encountered a mind that startled us.
---------------
A child is a curly, dimpled lunatic.
---------------
A fly is as untamable as a hyena.
---------------

A foolish consistency is the hobgoblin of little minds, adored by little statesmen and philosophers and divines. With consistency a great soul has simply nothing to do.
---------------
A friend may well be reckoned the masterpiece of nature.
---------------
A good indignation brings out all one's powers.
---------------



Web Site Worth the Visit
Cheapest gas station near you

If you've turned on the news, picked up a paper, or eavesdropped on a conversation between just about any two people recently, you've probably heard someone talking about gas prices. They're going up at a record pace. In fact, experts are predicting they?ll top a mind-boggling $4.00 A GALLON in many parts of the country this summer.

But someone sent me this useful link. It finds the cheapest gas station near you, without you wasting a gallon or two driving around looking for it.

Just plug your zip code in and it'll tell you the lowest ? and highest -- price in your area. Check it out.

ABOVE SITE HERE


TIDBITS

RANDOM TIDBITS ON SESAME STREET

During the 1969–1970 season, Oscar the Grouch was orange.
***
Aloysius Snuffleupagus's, Snuffy, birthday is August 19th.
***
Linda Bove- Neighborhood librarian and was one of the first deaf actors in a recurring television role.
***
Tickle Me Elmo was the fastest selling toy of the 1996 season.
***
In 1970, Ernie's "Rubber Duckie" song made #16 on the Billboard Hot 100 chart.
***
Sesame Street premiered on November 10, 1969 on the National Educational Television network. More than 4,000 episodes of the show have been produced in 36 seasons, which distinguishes it as one of the longest-running shows in television history.
***
(1979-1992) Was a cowboy with a memory problem, he rode in the saddle with his darling, Clementine. Both characters were "retired" in 1992, when Richard Hunt died.
***
In 2002, Sesame Workshop announced that an HIV-positive character would be introduced to Takalani Sesame, the South African version of the show. Many conservatives and religious groups wrongly presumed that the American version would be getting a "gay Muppet", but the HIV-positive character is only present on this international version of the show. The character, Kami, contracted HIV from a blood transfusion as an infant.

Yes, We Have Hedge Roses
They were just three half-dead barely recognizable bushes that would fit inside of a scrub bucket. But I'd just purchased these hedge roses from famous rose growers Jackson & Perkins and they'd only been in the ground a few months in the gardens of my old home in Merryland. Once we purchased a new house in Delaware I got a shovel and dug the struggling bushes up and determined I would plant them in my new gardens in the swamps of Delaware. The huge oak trees of the Merryland lot smothered the sun the roses desperately needed to grow.
In the swamps of Delaware the three struggling straggly bushes seemed quite happy. My daughter, who helped me dig the things up, claimed I was stupid to even think that those pathetic pieces of green would do anything but curl up and die during the three hour trip to their new home.
Below, three years after their trip from the sandy shores of Merryland's Critter Cove, those small hedge roses bloom again.
Heh. Sometimes when you're a gardener, you just gotta believe.
Finally, below a video tour of my new "container" garden. Be patient with me folks, I'm just learning all this video stuff.
More Gardens and Bird posts HERE
Add POST to Technorati Favorites
=======